Donggang furniture group: a professional brand in the hotel furniture industry, one of the domestic famous fixed furniture manufacturers, producing hotel furniture, fixed furniture, wood veneer, wooden doors, office furniture. Donggang furniture group inherits the essence of traditional culture and attracts the essence of new technology in today's world. Donggang continuously over the years the production of machinery and equipment imported from Italy, Germany, hired power management talents, furniture designer, and after training a number of high-quality and rich experience in production technology elite, with advanced production management and strict quality management system, implementation of computerized management and flow process, to achieve a variety of types such as metal, crafts, wooden furniture production integration, the company the comprehensive production capacity of strong, let furniture got real guarantee of quality.

Excellent brand, high reputation. Yugang solid installation absorbs the essence of Chinese traditional culture, integrates the humanized design concept with the product environmental protection, and makes every product comfortable, novel, practical and environmental protection, and has passed the standards of iso9001:2000 and iso14001:2004. Occupational health management system certification, become the benchmark of the domestic industry. "Yugang fixed installation" product has become the national furniture industry early through the Chinese environmental certification of environmental protection products, yugang fixed installation won the guangdong province consumer trusted brand title, "guangdong province famous brand product" title, was selected "China famous products"; Guangdong provincial bureau of industry and commerce awarded the company with the provincial certificate of "honoring contract and keeping promise" and the 2010 certificate of "environmental protection" of the furniture industry of 18 provinces in China.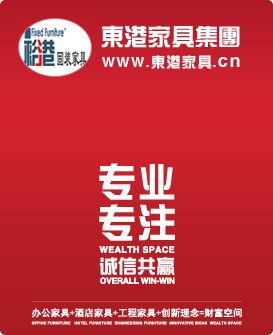 "Yugang fixed installation" is positioned as an expert hotel furniture manufacturer, with a strong production capacity of customized furniture in high-star hotel rooms, public areas and high-end villas and clubs. Has successfully created many classic projects, in the hotel furniture fixed furniture wood veneer wood door field has won widespread praise. "Classic wooden door fixed furniture" is positioned as fixed furniture, finished wood veneer, various supporting wooden doors. By integrating the interactive functions and design concepts of office, hotel and villa furniture, it is dominated by the customized production of high-grade villas, apartments, offices and hotels. With advanced production equipment and production experience for the wooden door and hotel fixed furniture, wood veneer opened up a vast territory, won the fruitful results. The company knows the mental demand of the future business space, sublimates the product concept and brand value, and constructs the new overall image of the company. Introduction and implementation of OHSAS18001 certification, ISO9001 certification, ISO14001 certification, 10-ring certification, CQC certification and other strict operation management process and third-party certification, improve the operation standard and operation level. It has won the honorary titles of "contract abiding and trustworthy enterprise for 13 consecutive years" of guangdong provincial bureau of industry and commerce, appointed procurement unit of central government office furniture, sponsor of world trade center association pavilion of Shanghai world expo, etc. The laurels of the title, spurring the rapid growth of the cause of "wealth space, overall mutual win", also look forward to your passion to join, for the creation of human ideal living space and happiness index and work together!